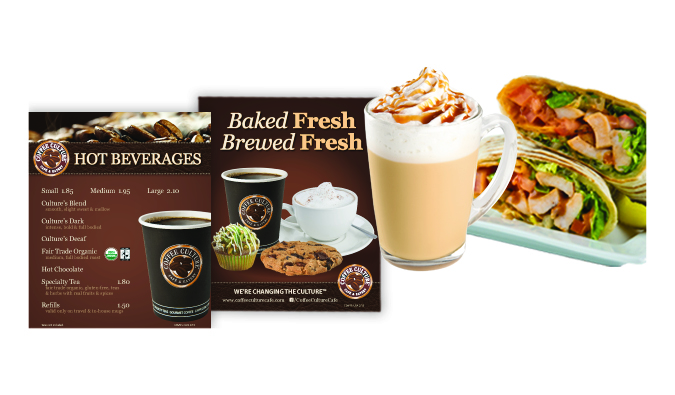 Coffee Culture Photos, Menuboards and POP
If you haven't already, find your way into a Coffee Culture. The coffee is fantastic, and so are the baked treats, soups, salads and sandwiches. The vibe inside is also a welcome change; warm woods, comfy chairs, and appetizing graphics.
A Matter of Trust
We have worked very hard over the years to develop relationships with our clients that are based on trust. It's no secret that if you do not have these trusted alliances you can quickly become overwhelmed with the task at hand. When these relationships are working well we have the freedom to bring our experience and expertise to the table. We get to know our clients, their styles, their industry and unique specifications, and in many cases work on their behalf as a part of their team. When there is mutual trust we can both focus on what we do best and need to accomplish.