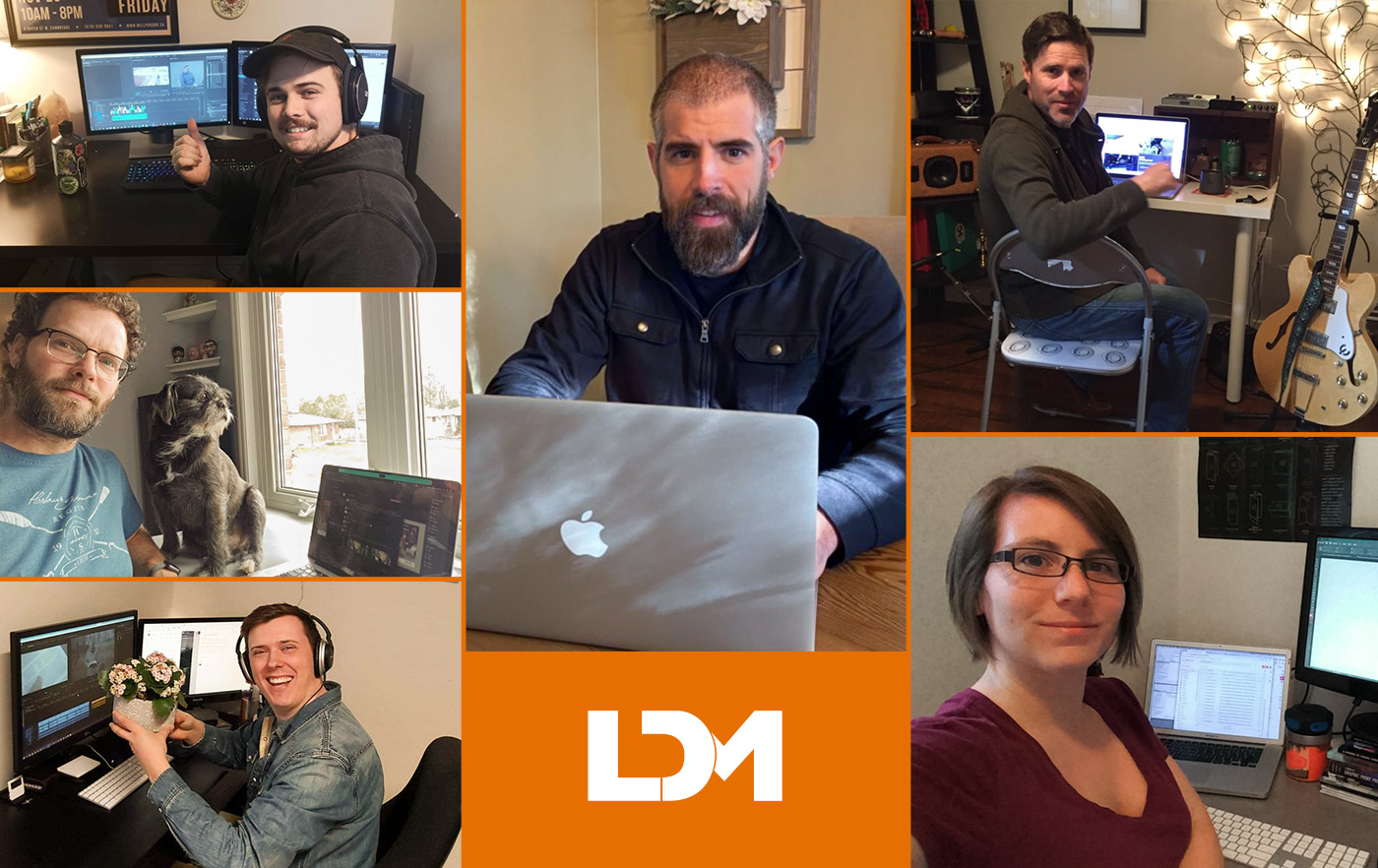 Safety First. So we're working from home.
Slack… Zoom… TeamViewer… Coffee…
we're all setup and still cranking out the work.
We all understand how important communication is in these times, and while many businesses are temporarily on hold (shut down) or running lean, continuing to get messages out to your clients and partners never stops.
You could create a simple but professional video to post to your site or send in an eblast.  Or maybe now is the right time to look at refreshing your website or other important materials.
Let us know if we can assist with any immediate or future communication needs.
Stay Safe.
Sincerely,
Eric and the LDM Team

As so many great small businesses are being affected by having to close their doors and dining rooms, we've partnered with some friends and local creatives to put together a campaign to support these businesses, and encourage our community.
#MoreViralThanTheVirus allows people to commit Random Acts of Business, with each person affecting at least 3 other people with items from local vendors.  The vendors are offering 'available now' or 'for future use' items, and receive every penny from each purchase.
How About A Laugh?
Meetings sure have been different lately!