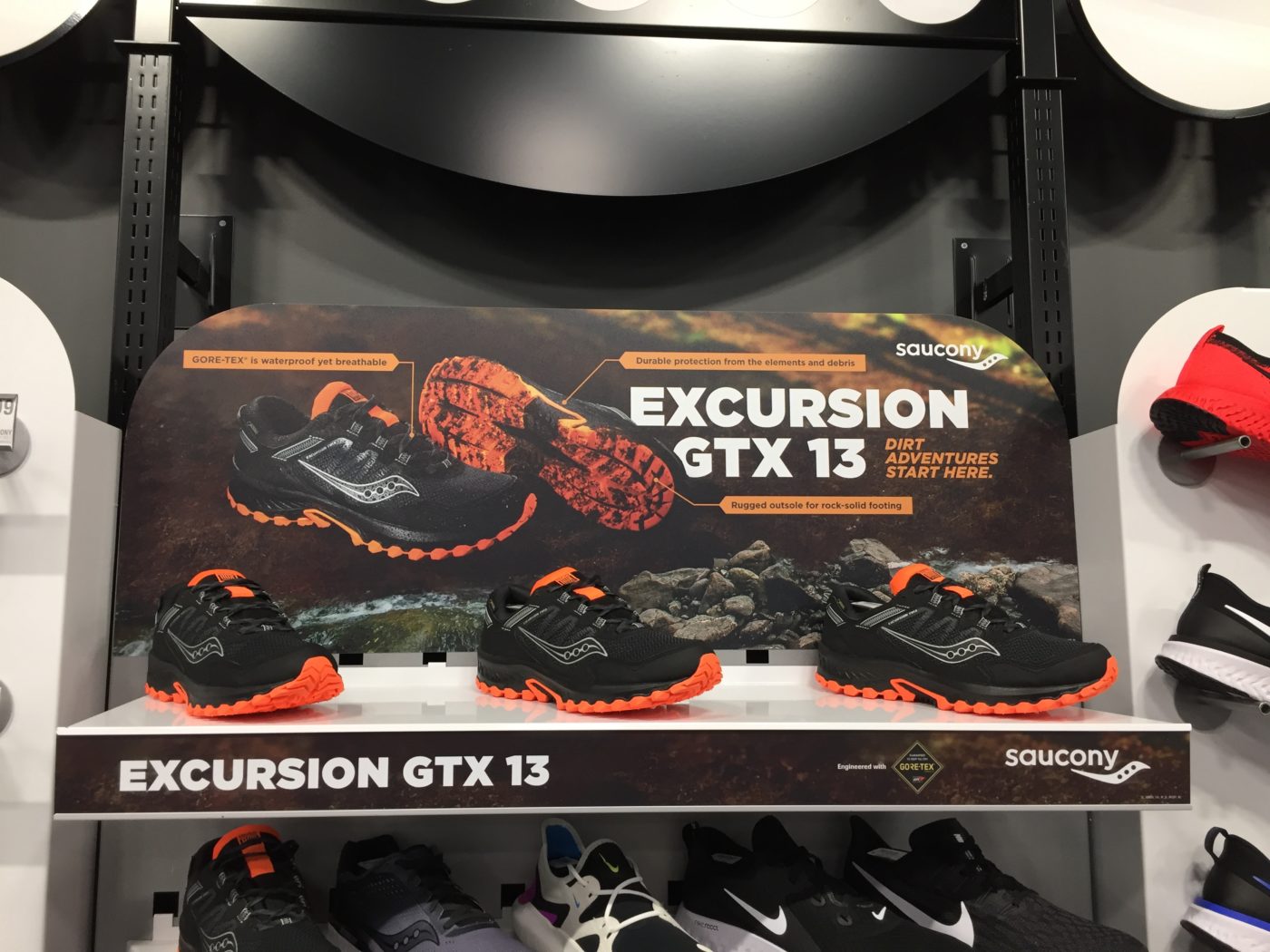 We've produced a lot of Sportchek Supershelves for Saucony and have had the opportunity to do some pretty cool things over the years.  This time however, Saucony wanted to incorporate elemental scenery to highlight the Excursion GTX 13's rugged features.
We were happy to oblige.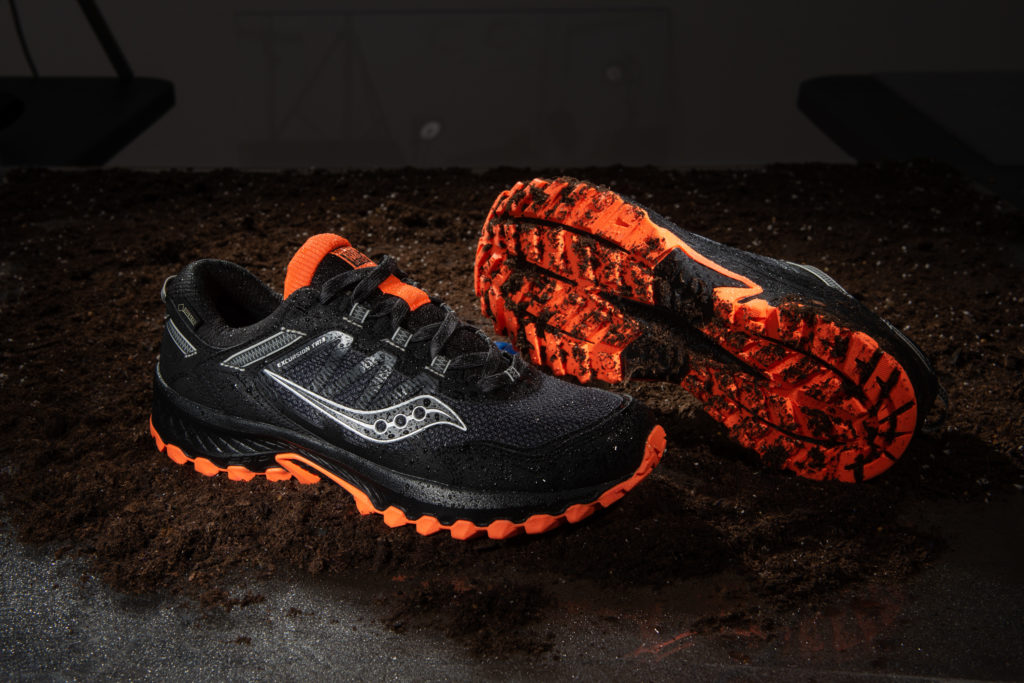 The shoes were shot as a pair, as shown, in our studio on a
wooden board covered with dirt.  We sprayed them with glycerine
to give that "splashed with water effect" and played with
lighting and focus to get the right shot.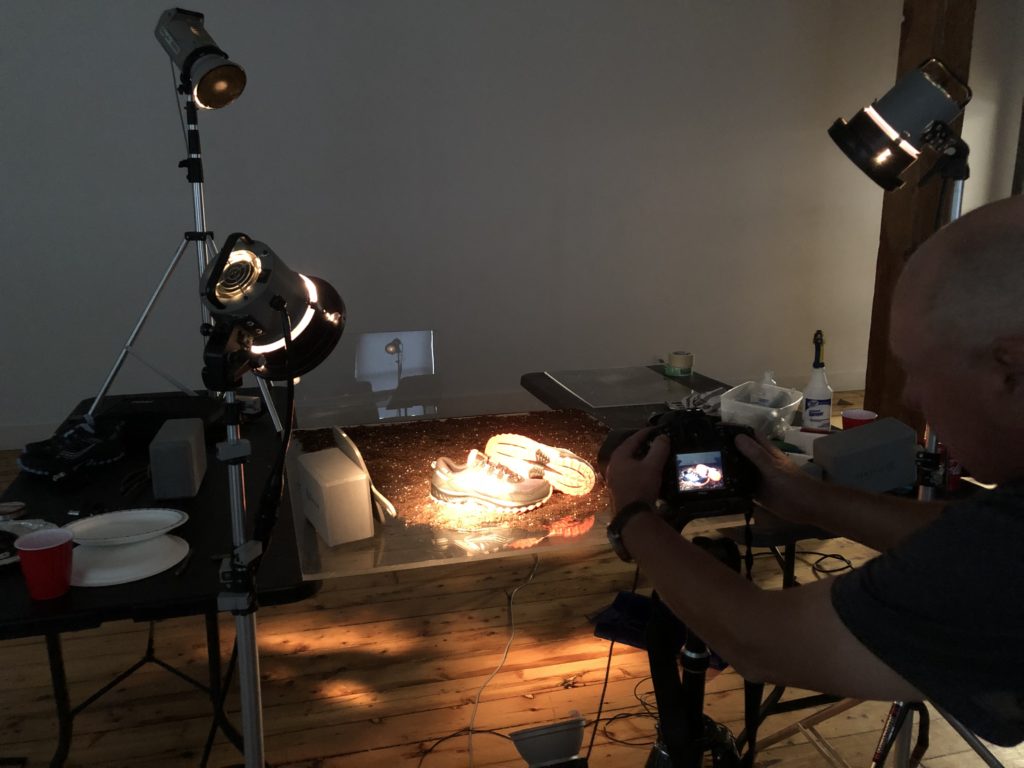 Set The Scene
The rest of the scene; grassy background, stones and stream foreground; was created in post-production.  Feel like you could step right into the shoes and onto the trail?  We do too.
Check out a history of our Supershelf designs