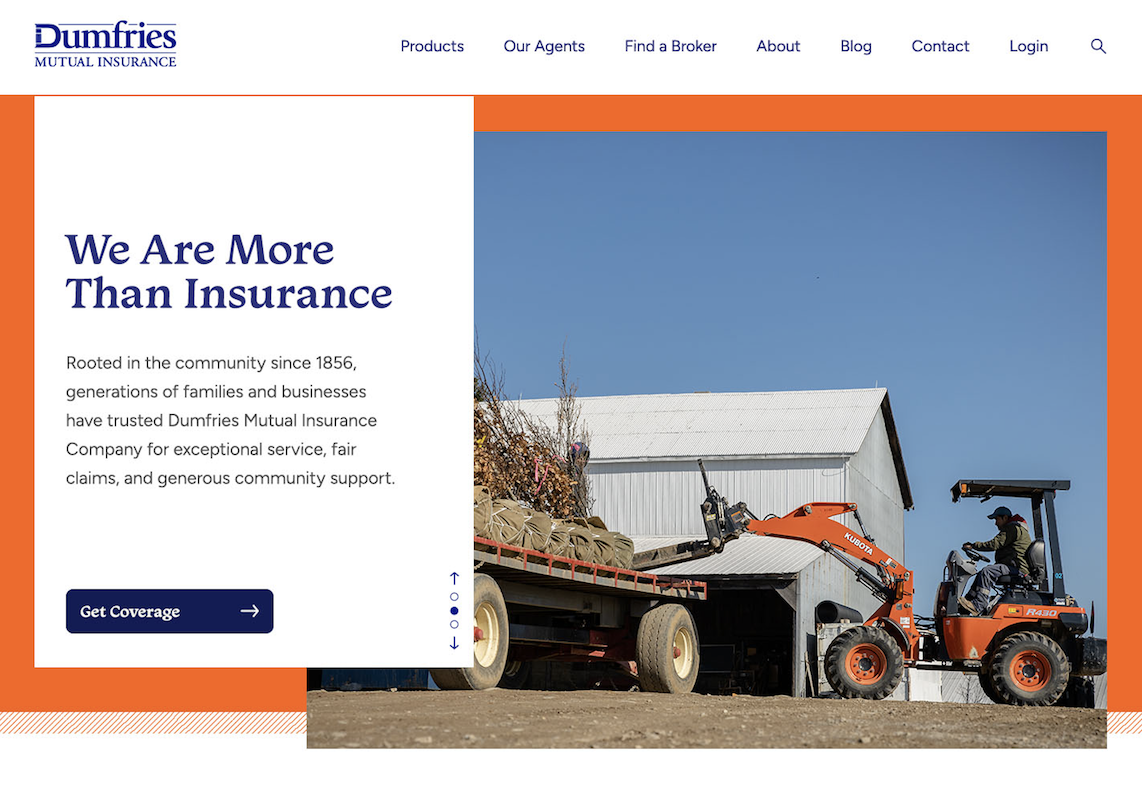 Dumfries Mutual
Web Design + Development
We always love highlighting the recent projects we've had the opportunity
of taking on, helping our clients tell their stories, reach their audiences
and strengthen their brand.
Dumfries Mutual was in the market for a website refresh, something that
elevated their online presence. The goals were to pare down and better organize
content, and clearly convey their solid, community focused reputation to
an increasingly younger demographic.
We're now in the development, population and testing stage,
but feel free to let us know if you think the design has met their goals.