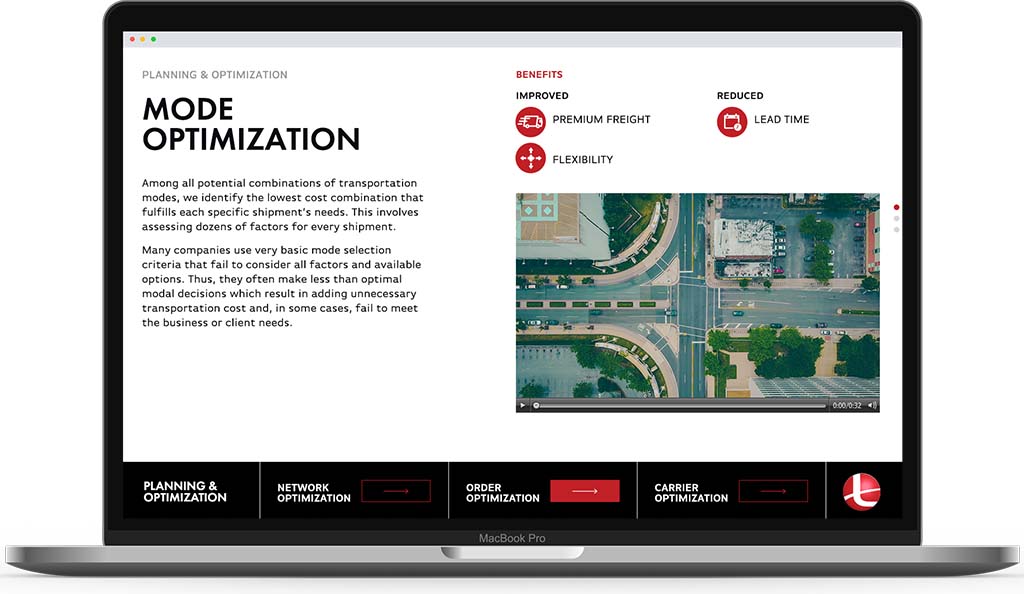 We partnered with Logikor to design and develop a new website as well as produce a series of animated videos, 11 in total, highlighting their comprehensive logistics services.
WEB
The website features big images and content blocks, interactive animations, unique scrolling and team member profiles. It also features Shipment Tracking functionality and several robust web forms allowing clients and carriers to request quotes and apply to become vendor partners.
VIDEO
We worked closely with the folks at Logikor to storyboard the right scenes, illustrations and scenarios that would communicate each step and component of their dynamic planning, shipping and fulfillment operations. Producing 11 videos at the same time is a lot of work, but thankfully the Logikor team was up to the task by providing excellent input and timely feedback.
Here are 2 of the videos. You can check out their youtube channel if you want to watch them all!