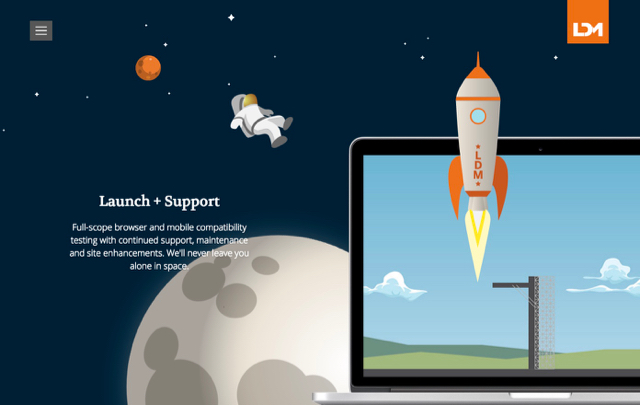 Time to practice what we preach.
Yes it had been awhile, probably too long, but in the spirit of following through on our own advice and continuing to keep things fresh, we've performed a complete overhaul of our website. Launched just this week, the content has been polished, the Portfolio and Team galleries are up-to-date and the Blog is brand new.
As with all of our developments now it is responsive, and as with most of our sites it utilizes the WordPress platform for managing site content. Our goal was to create something very fluid and clean, with subtle touches that might even go unnoticed at first glance but leave an impression once realized.
How about a laugh?
Here's a pretty good remake of a classic video that might just help you get through the day with a chuckle.
You can also check out the original, just to see how well they nailed it.
Time to refresh your site?
Want to see if we're the right choice for your creative partner?
Let's talk about it.
519.624.9512  |  tim@ldm.ca