Services:    Graphic Design  /  Video Production  /  Web Design + Development
We've been hands on, and still are, with all facets of this campaign, from ideation to deployment, enhancement and management.
We created the brand and many of the marketing assets, wrote copy, produced video and designed and developed the core piece: the website.  We're not going to lie, it was a big job, but it was also fun to work together as a team, bringing in other creatives along the way, to build something we felt could have an impact in our community.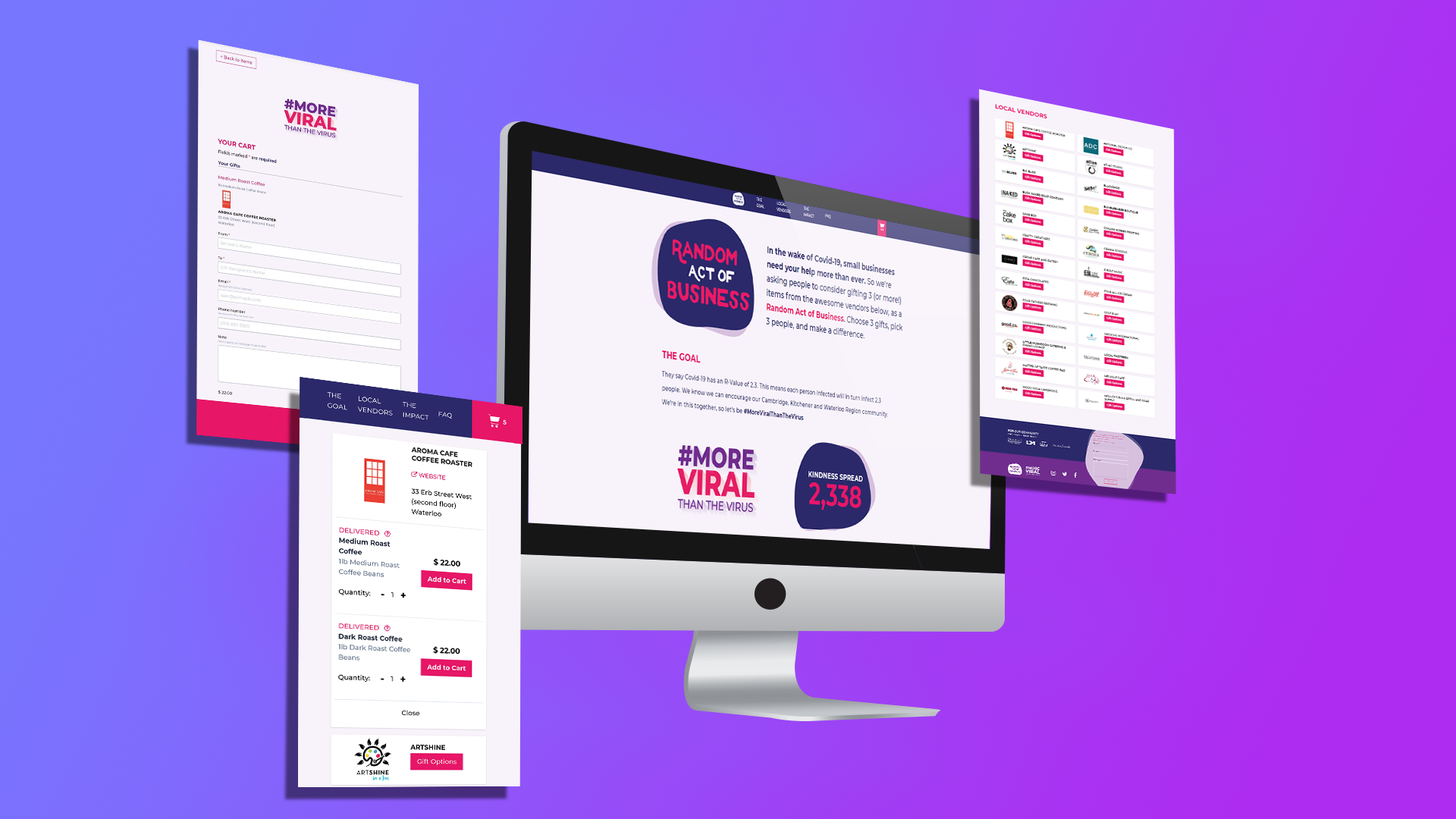 The Goal
We love local business, we work with local businesses, we are a local business. So when businesses were forced to close or scale back operations, we partnered with some friends and local creatives to put together a campaign with the goal of supporting some of these incredible local businesses, and maybe encouraging people to rally together in the process.
The Result
As of May 22nd the campaign as seen people in our community gift over 2300 items, generating almost $60,000 for local businesses. We know it's only a small step in helping businesses cope with the effects of the pandemic, but we'll run this campaign as long as needed, and hope it's been as fun for those who've participated as it's been for us!